Read The Pixie Pit News here !!
Send a friend an Elf-Card !!
For the cute 'ickle Pixies, our Fun Games !! Click here and may the Force be with you !!
Please Sign Our Guestbook !!

Test your Site's Rankings in Seven of the Top Search Engines: Click here !!

Cool Start Awards !!
Win Our Award !!
Our Pixie Pit Award Winners !!

Keeping you all posted, Bibbin and Bibbette !!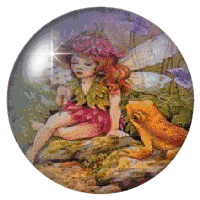 Cute Fairy and Her Frog !!