Remember my password:




If you need to view the current state of play, then please click or tap here.

If your game is now at stalemate, please click here so you may delete it.



P1 Marilu
Score: 299
P2 Junio
Score: 290
97 tiles have been played on this board, and the letter bag is now empty.
There are still 3 tiles left in all of the player trays to play in this game however.
---
Facebook

|
Disclaimer
|
Rules
|
Tile Sets
|
Guestbook
|
Blanks
---
Silly Stuff
|
Wacky Words
|
First Time Help
|
Submit A Query
|
Home
---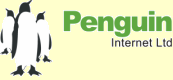 Reliably Hosted By Penguin Internet Ltd
The Pixie PitŠ Copyright 1998 - 2024 all rights reserved.