Jason Silver, for creating the original crossword.pl game script.
Jurja, for adding auto scoring, and java scripting for board drawing.
Neil Cochrane, for adding cursor key movement to place letters.
Useful Links.
Philip's Dart League Winter Spring 2017/2018 Stats New League starts 12th of September 2018.
Philips' Darts Monday League currently at the halfway stage at the 12th of September 2018.
Laura's Scrabble Anagram solver for Scrabble words. Anagram word scramble will unscramble anagrams from words. Use the word anagram maker to find words.
Celtic Music, and Welsh Landscape Photography.
Unscramble Words With Letters, has high quality word lists and many useful word search tools.
Hasbro's Official Scrabble© site.
Mattel's Official Scrabble© site.
Unique Gifts & Gear for Word Game Fanatics.
The National Scrabble© Association.
Scrabble© Resources. A site that has useful Scrabble© information.
Republic of Ireland Scrabble© Players Association.
Word Finder Application for iPad, iPad 2, iPhone 4/4S, iPhone 3G/3GS, and iPod touch.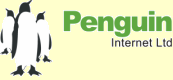 Reliably Hosted By Penguin Internet Ltd